Find Good Information about
Christian Worldview
By Yourself - check these out first: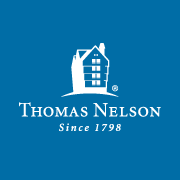 Sponsoring Organization's or Publisher's Credibility
URL domain? .edu .org or .gov better than .com or .net

Advertising?
Mission?

Credible editors?
Other resources they produce?
Click here for Evaluating Internet Sources (2:51)
Author's Credentials
Education & experience to support topic?

Affiliated with reputable school or organization?
Not too bias?

Referred to by credible people?
Refers to credible people?
Click here for Assessing Information (2:56)
From Others - recommended sources from:
Faculty, Scholars, & Practitioners
Use footnotes & bibliographies from their books & articles - called Citation Searching (2:08)
Librarians
Recom'd search tools: OneSearch, ATLA Religion Database, CU Books & Media, OhioLINK, Google Scholar
Find Relevant Information about
Christian Worldview